Note: In order to use this method you must remember your old password
1. Copy and paste https://mail15.mmsholdings.com/ into your browser.
2. Enter your username and expired password.
3. Under the Domain/user name input field enter: MMSHOLDINGS\"your username"
Note: Current password is your expired password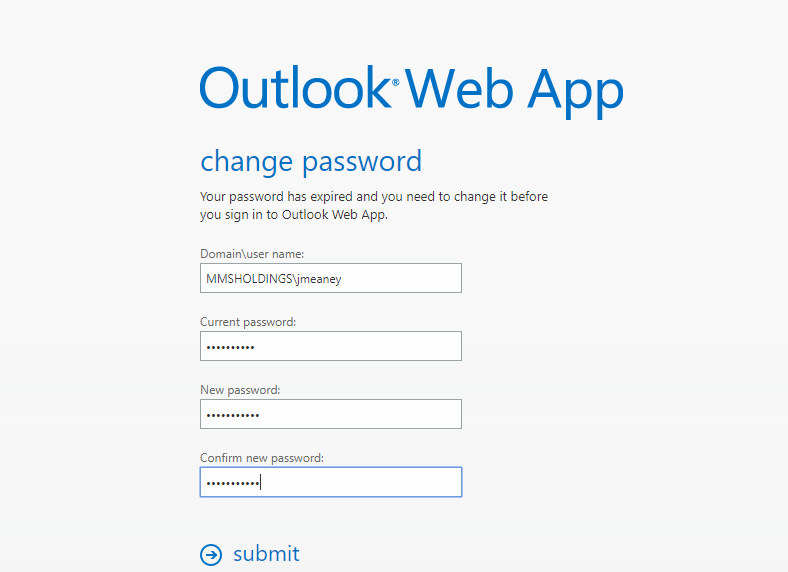 4. Submit the password change and then log into the web portal with your new password.