Step 1: In a web browser, navigate to https://aka.ms/sspr. Enter your MMS email address, the characters from captcha into the second field and then click next.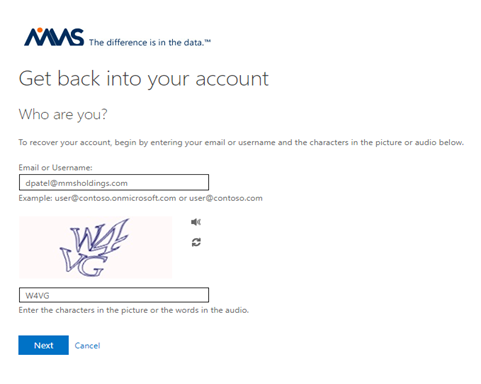 Step 2: To unlock your account, choose the 'I know my password, but still can't sign in' option and click next.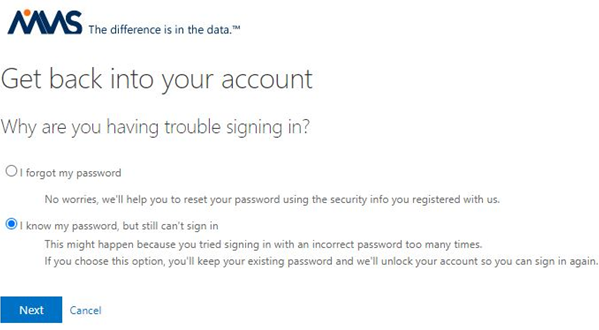 Step 3: Next you will need to provide a verification code. Choose whether you would like to receive a text or a phone call. Enter your phone number into the box and click text or call depending on the option you chose.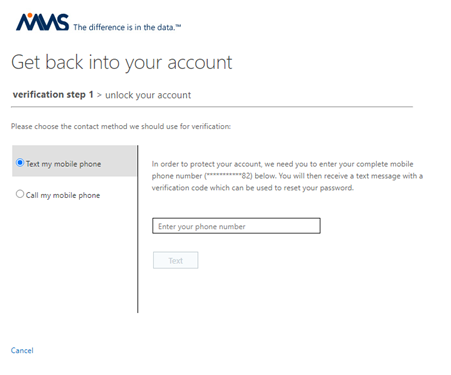 Step 4: Once you receive the code type it into the verification box and click next.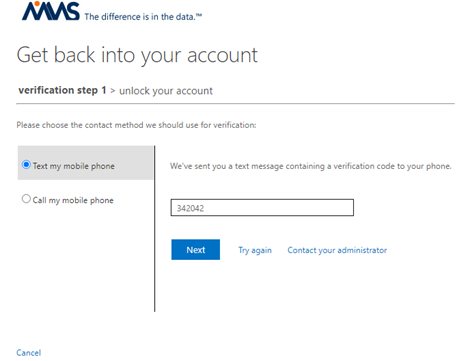 Step 5: You will receive the message "your account has been unlocked"